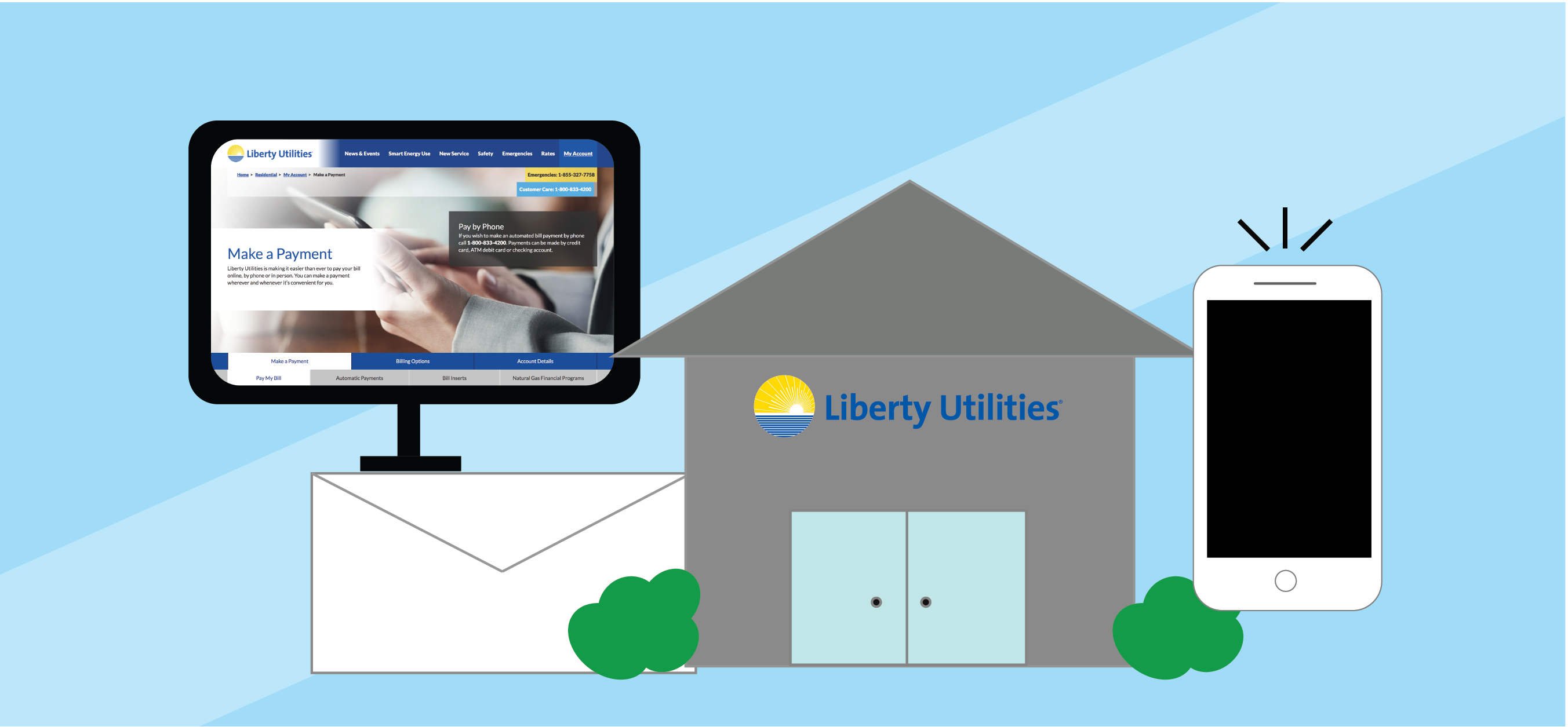 Where Would You Like To Pay?
As of June 26, 2020, Liberty has switched one-time payment vendors. Please note that you may need to update bookmarks or favorites to our new vendor portal. If you have any question, please reach out to our customer care representatives for help.
Make a one-time payment with a credit card or a checking account
You can make a one-time payment using a credit card or a checking account online by clicking here. ATM Debit Card, Discover Card, Visa, Mastercard and now American Express are accepted.

Paperless Billing
Paperless Billing customers can make a one-time or recurring payment through our website using a checking account. If you sign up for paperless billing, you will no longer receive a paper bill.

Use your bank's online bill payment service
Most banks and credit unions offer bill payment services to their customers. Liberty Utilities can be set up as a Payee in the system. Contact your financial institution for more information.
Call us 24/7 at 1-855-216-6305 option 2 to make a payment using a credit card or your checking account.

American Express is now accepted.
Mail a check or money order, along with the lower portion of your statement, to:

Liberty Utilities - Georgia
75 Remittance Dr
Suite 1918
Chicago, IL 60675-1918