We Love Our Communities
We pride ourselves on being a good community partner. Whether we are out in the field or in the office, our customers and communities are always top of mind. Explore below to see the events we have had the privilege to participate in.
Click here for additional customer communications like newsletters and bill insert.
Recent Community Events
Fort Moore Leadership Luncheon
Liberty GA recently had the pleasure to be one of the many sponsors to help facilitate a wonderful luncheon held at Fort Moore. This Luncheon is held yearly to introduce the new commanders for Ft. Moore.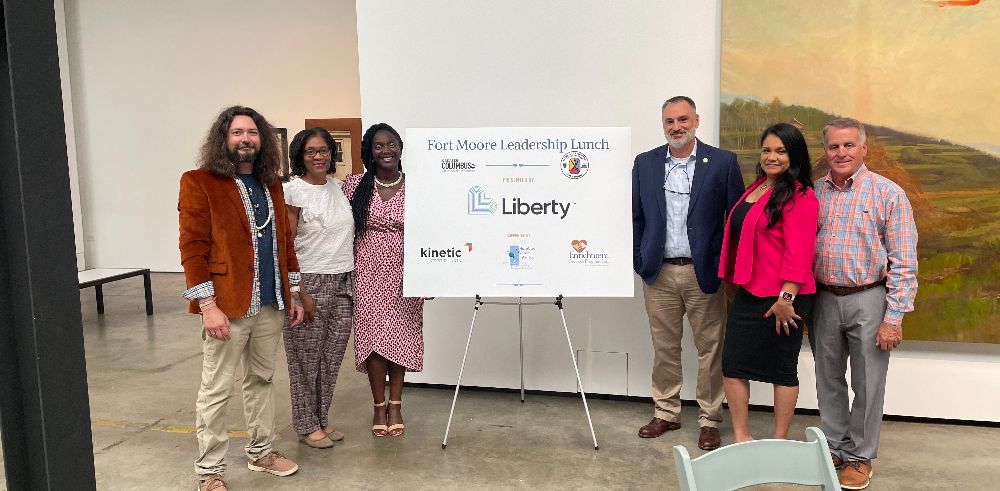 Liberty GA Feed the Valley Volunteer Event
On July 19th, Liberty GA President led a team of nine employee volunteers at the Feeding the Valley Food Bank in Columbus, GA. Volunteers filled and palletized 468 boxes totaling 6,552 lbs of food. The boxes will feed 5,460 people in need across 19 counties that the food bank supports.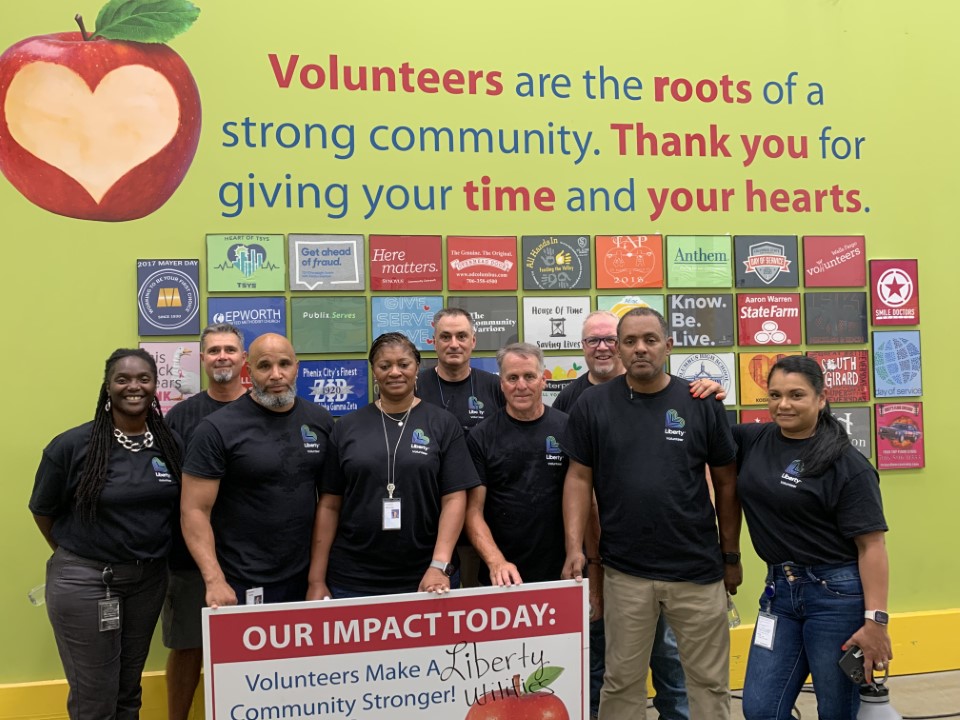 Two Liberty teammates recently planted a pollinator garden at our Columbus facility to provide food and shelter to the birds, bats, bees, butterflies, beetles, and other insects and small mammals that keep plant life and crops going all over the world.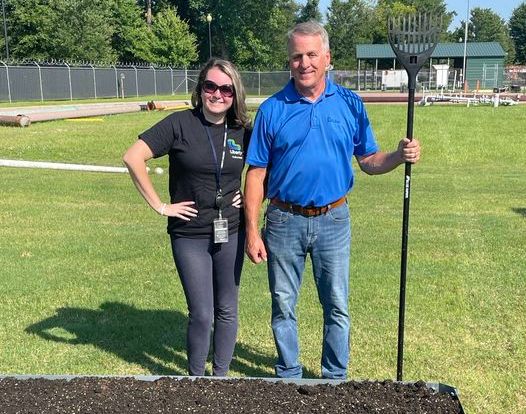 Liberty Joins Career Day at New Holland Knowledge Academy
 

A group of Liberty employees spent part of the day teaching students at New Holland Knowledge Academy about the various careers available in the natural gas industry.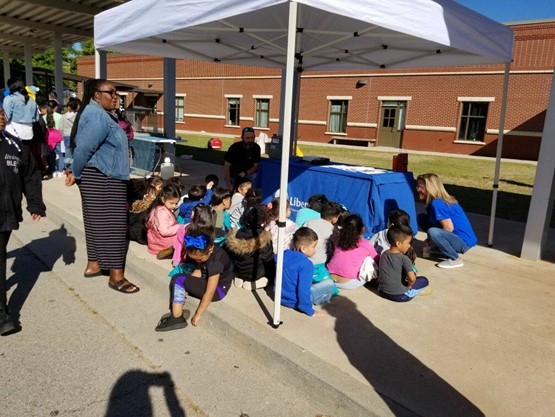 Liberty Employees Hit the Greenway for Skate the City
April 30, a team of Liberty employees hit the Midland Greenways, along with dozens of other community partners, for a day of fun with the community. Folks sipped, strolled, and rolled along the Greenway, enjoying games, activities, and live music along the way.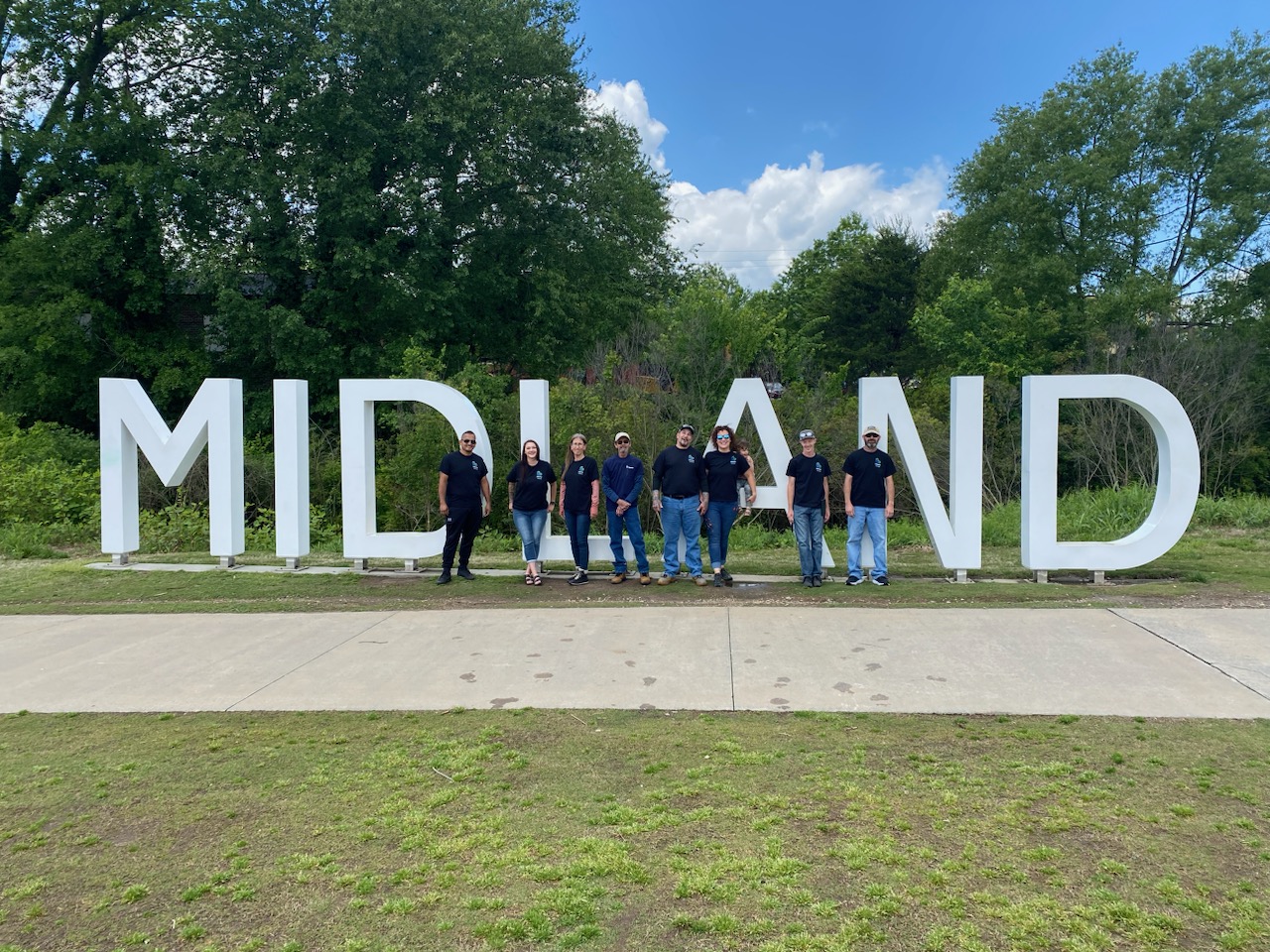 Liberty Employees Hit the Ground Running the Week of April 17
Our Georgia team kicked off earth week by participating in Fort Benning's Earth Day Fair. We sponsored a booth, had a CNG vehicle on display, and handed out various items to guests. The day boasted 35 booths and 750 visitors!

On April 18, we had a team participate in a career fair at Columbus State University. This event drew dozens of high school and college students who were able to spend quality time learning about a variety of career paths, including talking with our team about careers in natural gas distribution.

We wrapped the week on April 21 as a sponsor of Fort Benning's Annual Tri-Community Field Day for Exceptional Family Members. Five Liberty volunteers led games and booths, and Georgia President Carolyn Bermudez handed out medals to the young winners. But that's not all! We also had teams out and about in the community picking up trash and debris in honor of Earth Day.

A big thanks to all of the employees who donated their time to support these important community events and initiatives.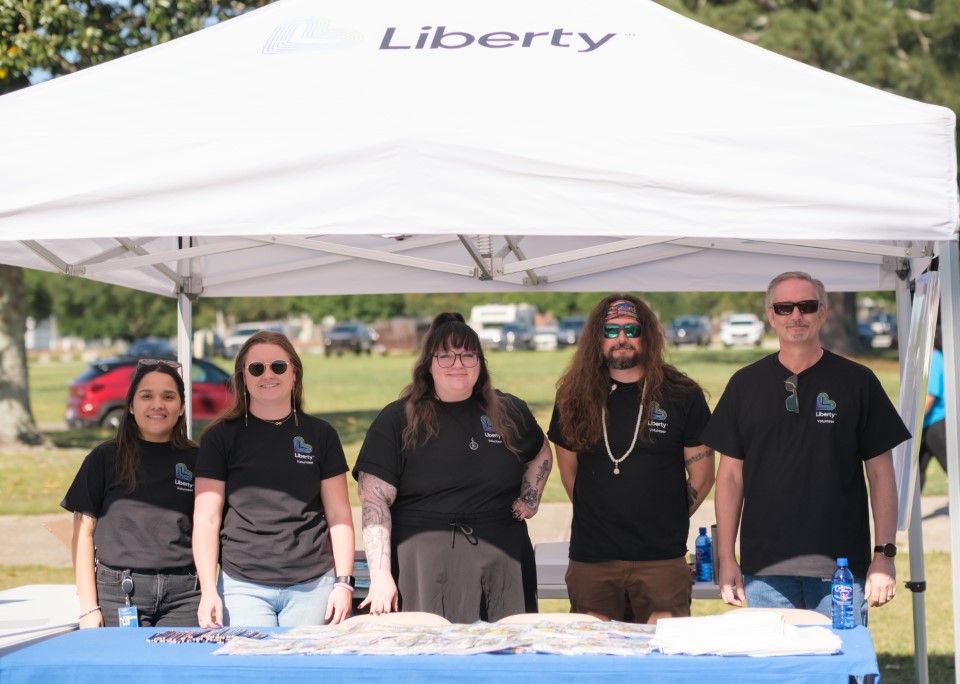 State of Fort Benning Event
Liberty recently took part in Fort Benning's annual State of Fort Benning event. This event provides the community with an update on what's going on inside the fenceline and how the community can best support the base. Carolyn Bermudez, Liberty Georgia President, served as MC of the event.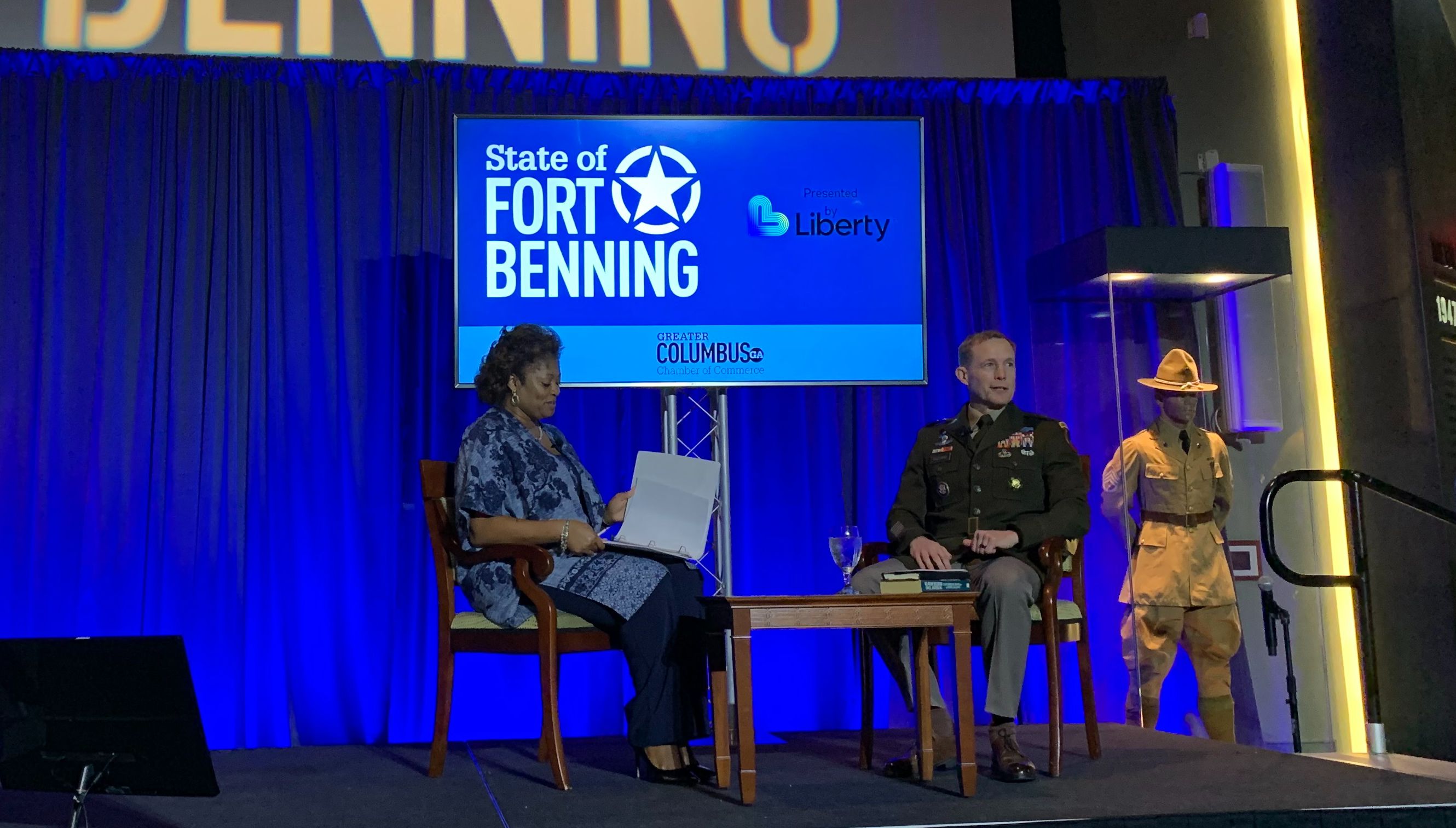 Team Liberty spent part of their Saturday "Sweeping the Hooch"! This annual event spans more than 200 miles, from Helen, Georgia all the way down to Columbus. Volunteers walk, wade, or paddle at one of 18 sites along the watershed. Our team kept their feet on the ground, walking the shorelines and collecting trash and other debris.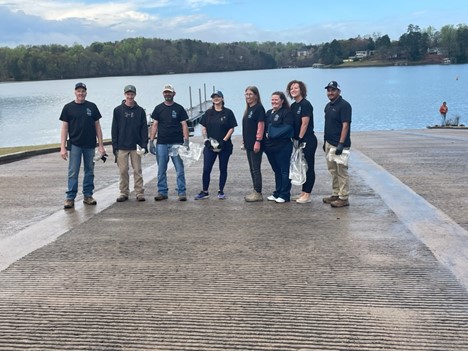 Liberty Participates in Career Path Fair
Nothing beats teaching our younger generation about the great careers availably in utilities. And we did just that at the Vision 2030 and Greater Hall Chamber Career Path Fair. This annual event allows Gainesville City and Hall County middle school students the opportunity to pick a career path to focus on during high school. This year's event spanned across four days at three college locations. More than 2400 7th graders attended. We're not sure who enjoyed it more -- the students or our employees!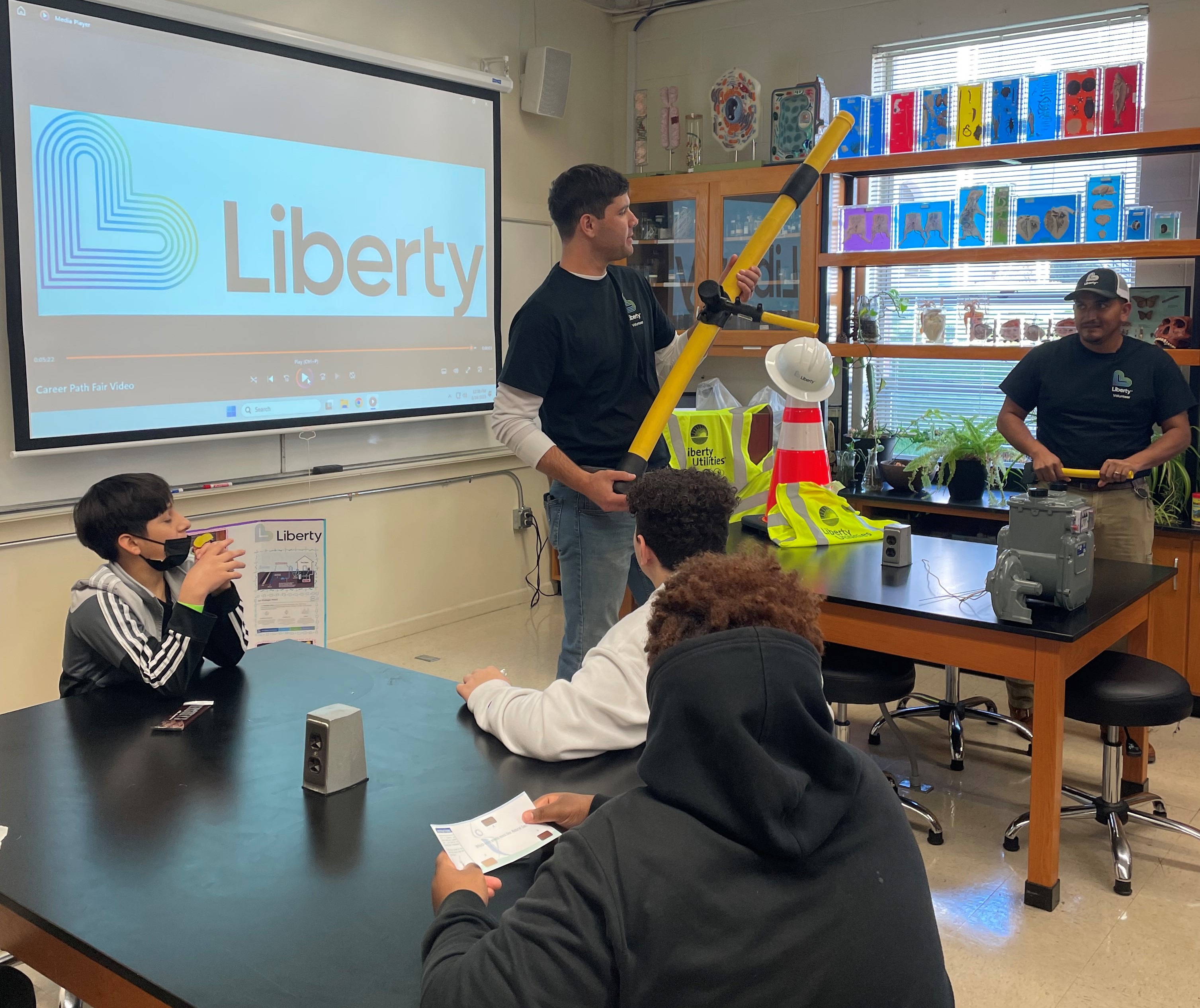 On December 20th, a team of 19 employees (and a few family members) of the Columbus office spent the morning packing cars full of Christmas gifts and goodies. The team volunteered at the local Salvation Army distribution center, along with many others from the community, and loaded thousands of gifts and food items into more than 200 cars of local residents. The day was the culmination of Salvation Army's annual Angel Tree program in which local residents sponsor families in the community. In all, 445 families in the Columbus area will benefit and get to see their little ones faces light up on Christmas morning.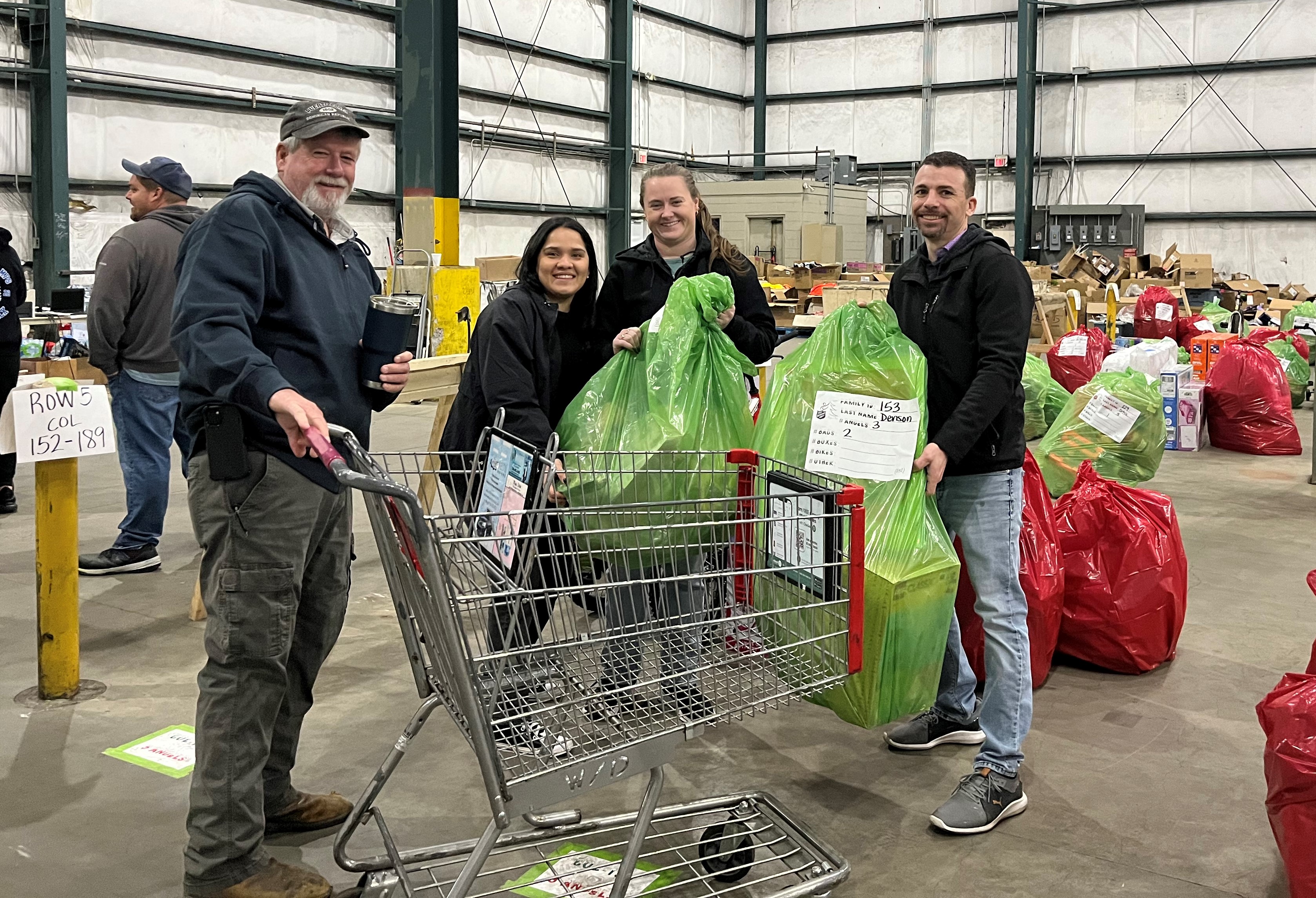 In November, our Gainesville office location held a food drive competiton. Five teams competed and over 600 items were donated to support the Georgia Mountain Foodbank.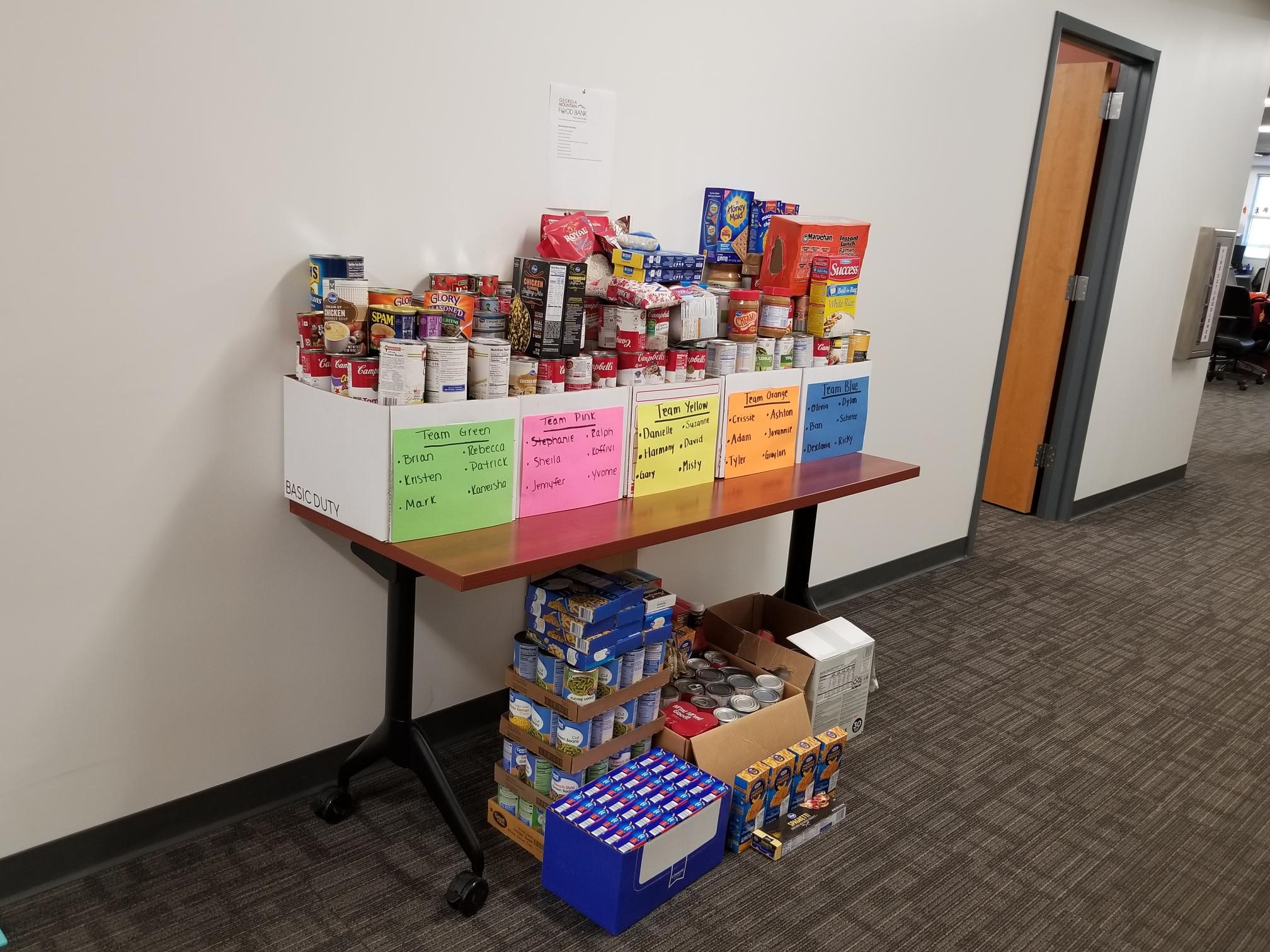 Supporting the United Way
In September, our Gainesville office participated in the United Way's giving week by filling Blessing Bottles for the homeless. These bottles contain toiletries, socks, and other essential items. They also packaged Literacy Kits containing books and crayons for elementary school students.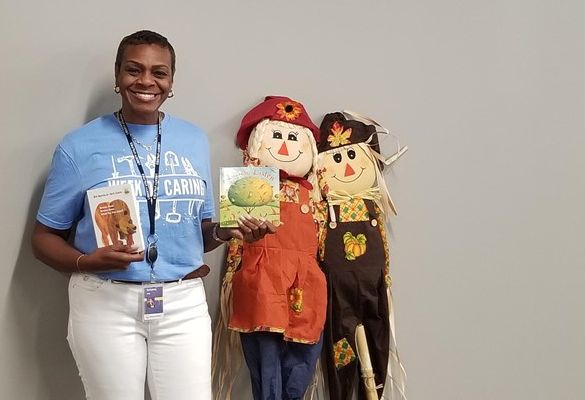 Liberty Employees Help the Hooch
On October 14, Carolyn Bermudez, Liberty GA President, led a team of 16 employee volunteers at the Annual "Help the Hooch" environmental conservation project. The Liberty team collected over 24 cubic yards of trash from the Chattahoochee River to protect the scenic waterway.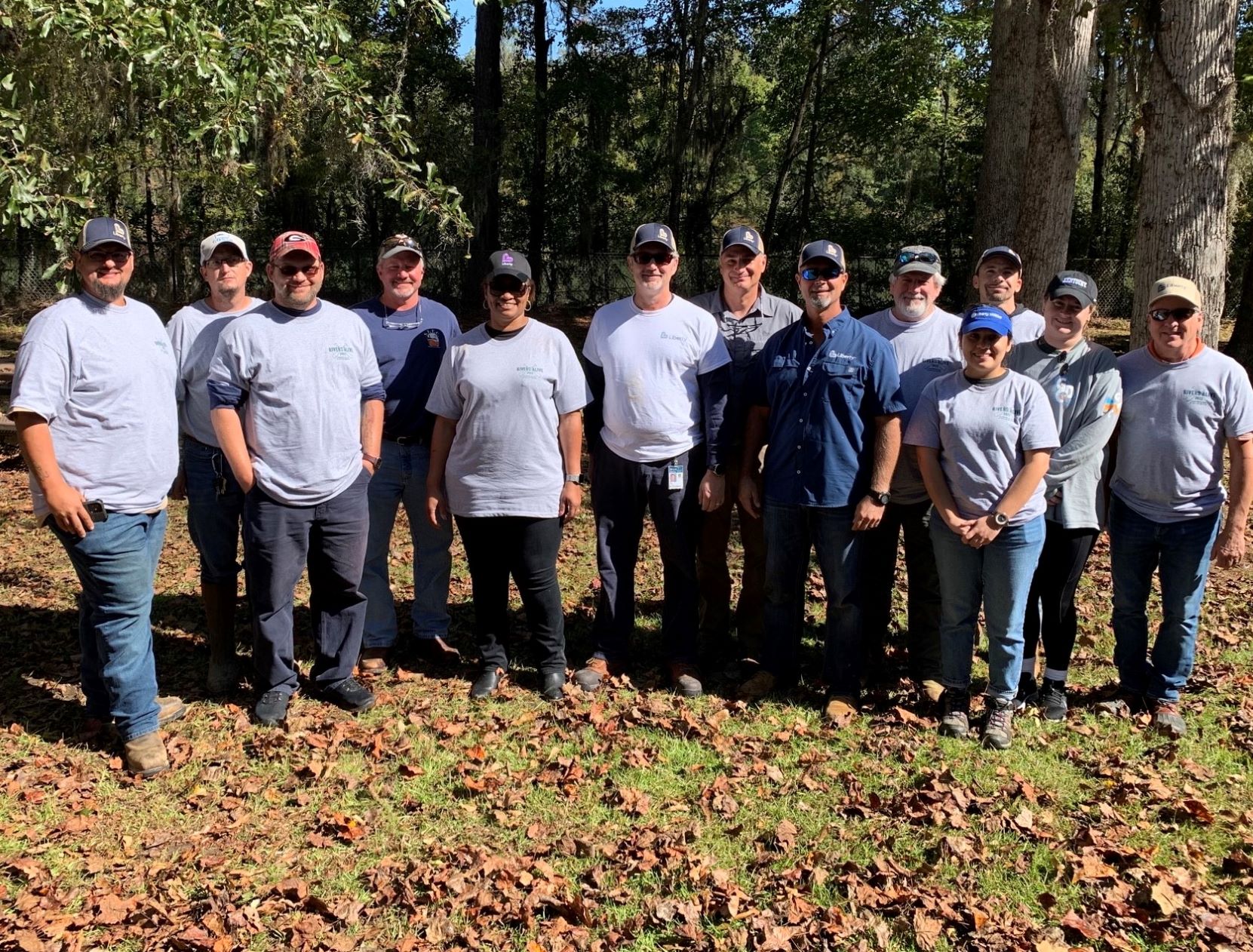 Sweeping the Shores of GA
Liberty GA employees in Gainesville participated in the 34th Annual Lake Lanier Shore Sweep on Saturday, September 24. Volunteers removed tons of trash and debris during the largest trash cleanup on Lake Lanier. Stay tuned for the final tally of trash removed – last year was 85.08 tons!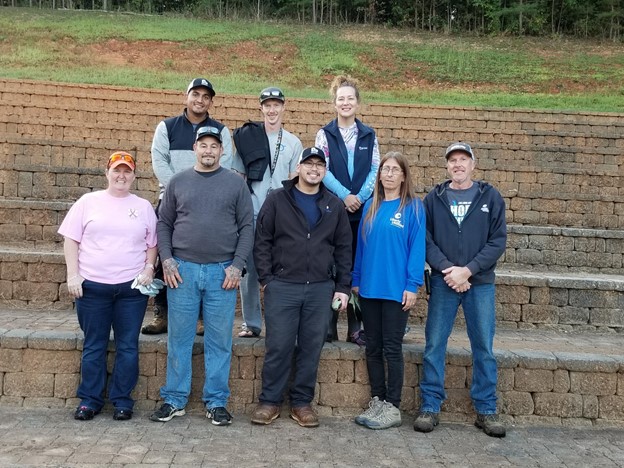 Each summer, the Georgia office partners with Goodwill Industries to host a facility tour and day of learning for local students ages 16-24.

In August of 2022, underserved and at-risk youth visited the Liberty campus in Columbus to explore potential career paths for their future. Every department at Liberty was represented during the tour. The youth who attend each year always enjoy touring "Gas City" and learning about natural gas.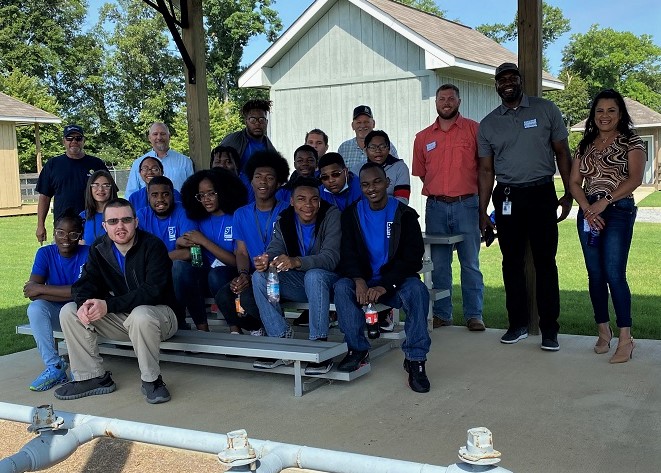 Recent News